about us
Manifesto Flowers was founded in 2012 as a forward-looking alternative to the florists of Milan. Drawing on our varied experiences in fashion, music, and the press, we design a bespoke solution for every project, including product launches, press presentations, fashion shows, boutique decor, weddings and other parties, as well as simple bouquets. Noted for a sophisticated use of color and texture, our singular designs have become a touchstone for tastemakers such as Donatella Versace, shoe designer Gianvito Rossi, and corporate clients such as Bottega Veneta, Gucci, Givenchy, Vranken-Pommery and Gardenia magazine.
Bruno Bugiani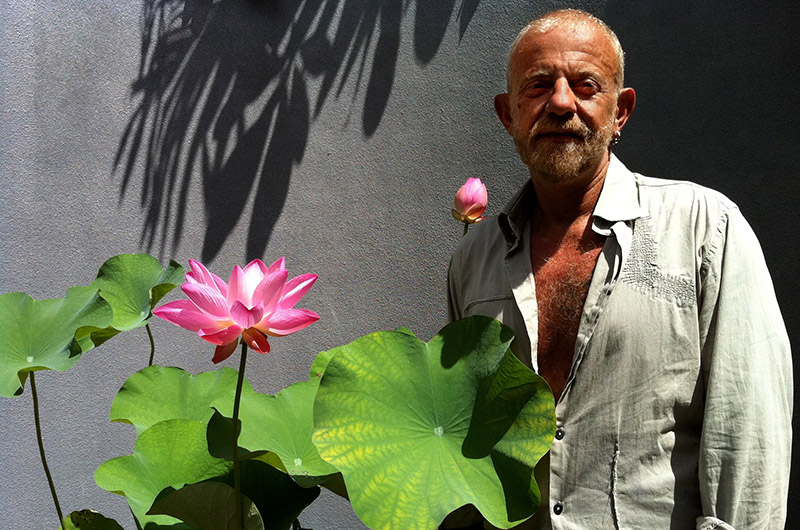 Born in Taranto, southern Italy, and raised in the north Italian city of Merano, he began his career at Milan's famed opera house La Scala, where he encountered Gianni Versace and assisted the designer with the costumes for a Maurice Bejart ballet. A friendship developed resulting in his working for Versace for 16 years, assisting first Gianni and then Donatella as well as overseeing photo shoots, coordinating VIPs, and many other jobs. In 2000 he changed his focus to music and managed Italian pop star Eros Ramazzotti for 10 years, during which they completed four world tours, before he left to found Manifesto Flowers.
Kenneth Pope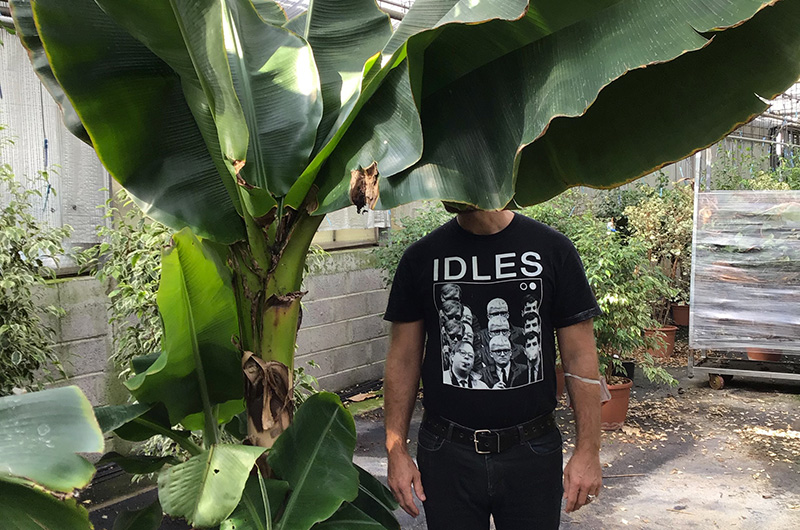 A native of New Jersey, USA and graduate of Rensselaer Polytechnic Institute, he lived in New York City for 15 years, doing design and production for Us The Entertainment Magazine, Details, Condé Nast Sports for Women, and Good Housekeeping among others. After moving to Milan to be with Mr. Bugiani in 2000, he continued designing graphics for Uomo Magazine, along with special projects for New York Magazine, Teen Vogue, and Sofia Coppola. His passions include music of the noisier variety, modern dance and theater, and sampling the cuisines of the world. And chocolate.
Davide Provelli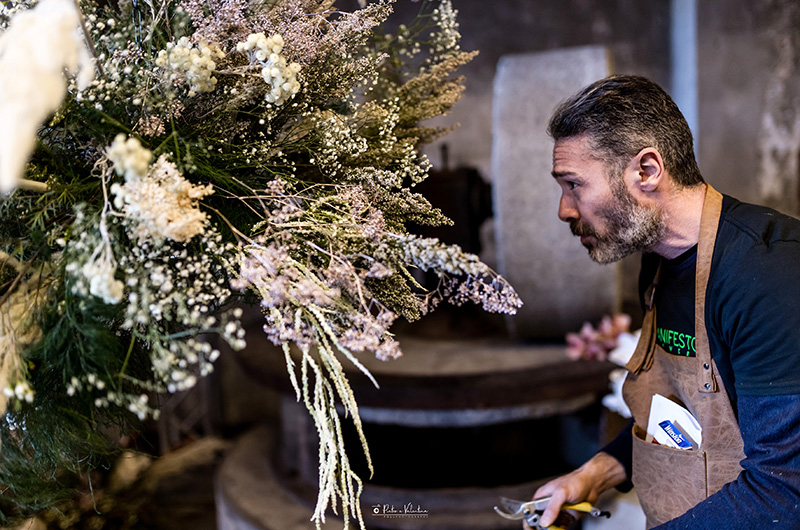 Born in Monza, Italy in 1979, he developed an early interest in travel and lived in various foreign and Italian cities. After graduating with degrees in foreign languages and literature, focussing on Italy and German, he started his professional training in the Virgin group as head of customer service. He cultivated a passion for flowers and floral art, enrolling first at the Agricultural School of Monza and then, returning to Germany, at renowned floral designer Gregor Lersh's specialization courses. After augmenting his floral training by working with Italian flower designers Giovanni Raspante and Antonio Scaburri, he joined the Manifesto team in 2019, learning from Bruno «as a tailor could instruct his assistant to make a tailor-made suit; it's not just a technique, it's a vision».
Client list
AIM Group International
Aqua di Parma
Astellas Pharma
AstraZeneca
Attila & Co.
Aveda
Baileys
Ballin Shoes
Banca Nazionale del Lavoro
Blumarine
Bottega Veneta
Calvin Klein
Camicissima
Christian Louboutin
Cividini
Damiani
Enel
Francesco Scognamiglio
Gianvito Rossi
Giorgio Innocenti PR
Givenchy
Grit PR
Gucci
Illy
KCD Publicity
Kiton
Krizia
Marina Rinaldi
MGallery Hotels
Neiman Marcus
Net-a-Porter / Porter Magazine
Nuxe
Pandora Jewelry
Peter Langner Bridal Couture
Paul & Shark
Philipp Plein
Pisa Orologeria
Promemoria / Romeo Sozzi
Pry Agency
Ralph Lauren
Rolex
Roman & William Architects
Salone del Mobile
Shinnyo-En Zendo
Style Magazine
Tannico
Tosca Blu
Unaa Productions
Vacheron Constantin
Versace
Vertu
Vranken-Pommery
Without Productions